The Earl's Chair is an interesting site near one of the entrances to Derrybrien Wind Farm. This chair like rock formation was used by the local "gentry" as a resting spot when they were hunting in the mountain but the site may also be one of the earliest coronation sites in Connacht.
I went there via the first entrance to the windfarm off the Black Road when coming from the Derrybrien direction. I followed this path and veered into a bit of Sitka Spruce plantation and found a small track that led to the chair.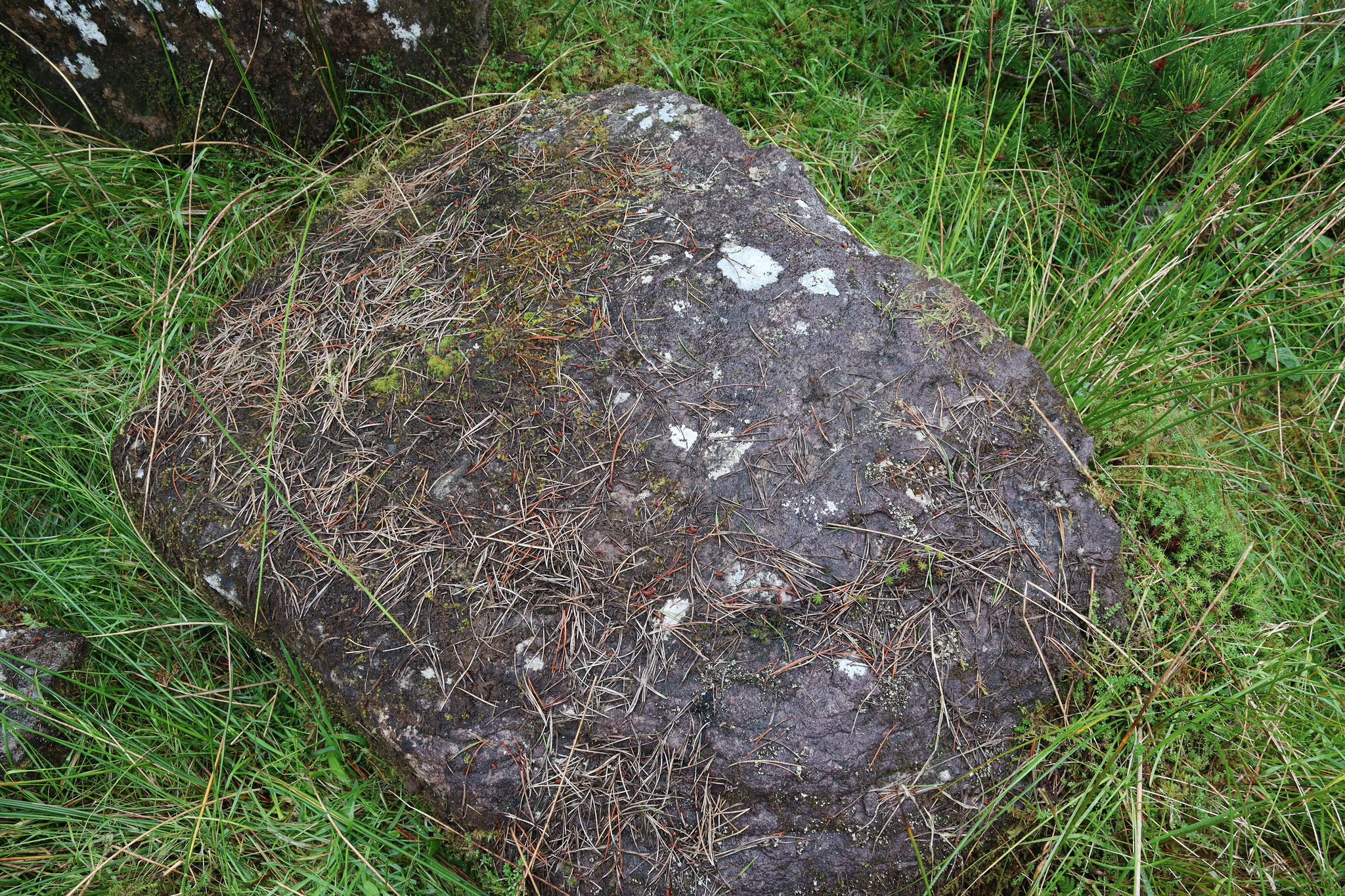 I followed this track back to the windmills, there were lovely views of East Galway behind me.
I wasn't the only visitor.
There are some brilliant views of Lough Derg, Moyglass Lake, and around the Sliabh Aughties from the windfarm.
Map
Links
Caher na Earle (The Earl's Chair) - James Charles Roy 2000
Video by Martin Fahy